Pastors are the guiding lights of our faith communities, tirelessly shepherding their flocks through the highs and lows of life's journey. They often carry the weight of their congregations' spiritual well-being on their shoulders, and it's essential to provide them with unwavering support and words of encouragement. In this article, we'll explore words of encouragement for a pastor that can uplift a pastor's spirit, reinforcing their dedication and passion for their divine calling.
Pastors, like all of us, need motivation and affirmation in their role. Whether you're a fellow clergy member, a devoted congregant, or someone seeking to brighten a pastor's day, these words of encouragement will serve as a beacon of hope and appreciation.
Tips To Write Motivational Words of Encouragement for a Pastor
Personalize Your Message: Tailor your words to the pastor's unique qualities and contributions to your congregation. Highlight specific instances where their guidance has made a difference.
Express Gratitude: Start by thanking them for their tireless efforts and dedication. Gratitude is a powerful motivator.
Acknowledge Challenges: Recognize that pastoral work can be challenging. Encourage them by acknowledging the hurdles they've overcome and continue to face.
Use Scripture: Incorporate relevant biblical verses or passages that resonate with your message, adding a spiritual touch.
Be Sincere: Authenticity is key. Your words should come from the heart, reflecting genuine appreciation and support.
Best Words of Encouragement for a Pastor
"Your sermons touch our souls and inspire our hearts. Thank you for your unwavering commitment to spreading God's word."
"Your leadership is a blessing to our congregation, guiding us toward spiritual growth and a deeper connection with our faith."
"In your care, we find solace. Your wisdom lights our path, and your compassion warms our hearts."
"Your dedication to serving our spiritual needs is an inspiration to us all. We are grateful for your selflessness."
"Through your teachings, you've given us the tools to navigate life's challenges with faith and resilience."
"Your presence in our lives is a gift. We're fortunate to have you as our shepherd and spiritual mentor."
"Your faith in us encourages us to have faith in ourselves and God's plan for our lives."
"Your words bring comfort to the afflicted, hope to the despairing, and strength to the weary. You truly embody God's love."
"Thank you for your unwavering commitment to leading our congregation. Your guidance is a beacon of hope."
"Your humility and devotion are a testament to your faith. We are blessed to have you as our pastor."
Positive Words of Encouragement for a Pastor
"You radiate positivity and faith, uplifting us even in the darkest of times."
"Your smile brightens our days and reminds us of the joy that faith can bring."
"Your optimism is contagious. We're grateful for your unwavering belief in God's goodness."
"You have a remarkable ability to see the silver lining in every situation, teaching us to do the same."
"Your enthusiasm for God's work is inspiring. It ignites a passion for faith within all of us."
"Your positive outlook on life reminds us that with God, all things are possible."
"Your laughter fills our hearts with joy and reminds us of the beauty of God's creation."
"Your encouragement fuels our hope, reminding us that God has a plan for each of us."
"Your faith in God's providence is unwavering, and it encourages us to trust His timing."
"You are a beacon of positivity in our lives, showing us that faith can conquer all obstacles."
Short Words of Encouragement for a Pastor
"You're a blessing to us all."
"Your faith inspires."
"Thank you for your service."
"We appreciate you."
"God bless your work."
"You're making a difference."
"We're praying for you."
"You're in our hearts."
"Keep shining for God."
"You're loved and cherished."
Words of Encouragement for a Pastor Appreciation
"Your dedication deserves recognition. We appreciate you."
"On this special day, we celebrate your unwavering commitment."
"Thank you for your years of service to our congregation."
"Your love and guidance have touched countless lives."
"May your ministry continue to flourish, and may you find joy in every step."
"We're grateful for your leadership and inspiration."
"Your pastoral care has made a profound impact on our community."
"May God's blessings continue to flow through your ministry."
"Your work is a testament to your faith and love for God's people."
"As we honor you today, know that your legacy of faith lives on in our hearts."
Words of Encouragement for a Young Pastor
"Your youthful spirit brings a fresh energy to our congregation."
"Embrace the journey, for your faith will guide you through."
"Inexperience is no obstacle when fueled by faith and love."
"You have a bright future ahead in God's service."
"Stay true to your calling, and God will surely bless your path."
"Your enthusiasm for ministry is contagious and inspiring."
"Remember, even the greatest pastors started somewhere. Keep growing."
"We believe in your potential to lead with grace and wisdom."
"God's hand is upon you, shaping you into a mighty servant."
"May your early years in ministry be marked by abundant blessings."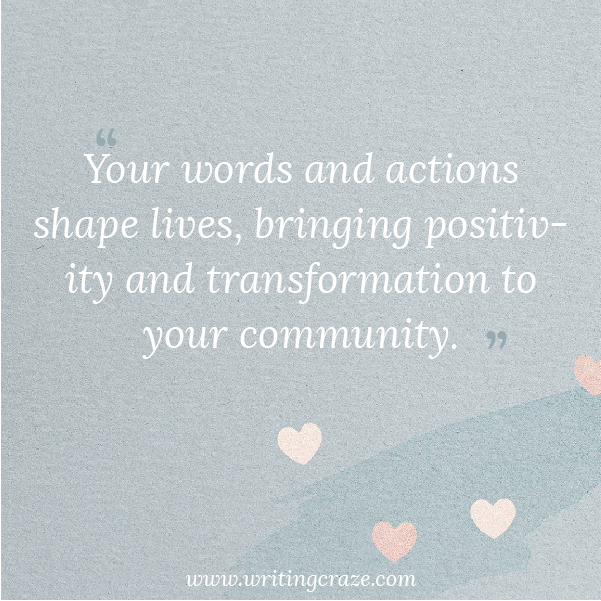 Hard Time Words of Encouragement for a Pastor
"In moments of doubt, remember the countless lives you've touched."
"Challenges are opportunities for God to work wonders through you."
"Your faith is your greatest strength in times of adversity."
"Lean on your congregation; we're here to support you, just as you've supported us."
"This storm, too, shall pass, and brighter days await."
"Your perseverance in hard times is a testament to your faith."
"God is refining you through these challenges for a greater purpose."
"Even in the darkness, your light continues to shine."
"Trust in God's plan, for it is greater than any obstacle."
"Your trials today will be the testimonies of tomorrow, inspiring others through their struggles."
Inspiring Words of Encouragement for a Pastor
"You are a vessel of God's love, pouring it into our lives each day."
"Your faith journey is an inspiration to us all, reminding us to trust in God's guidance."
"The way you lead by example motivates us to live out our faith authentically."
"Your humility and servant heart shine brightly, reflecting Christ's love."
"Through your dedication, you've shown us the beauty of a life lived for God's glory."
"You are a living testament to the transformative power of God's grace."
"Your unwavering faith in God's promises inspires us to stand firm in our beliefs."
"Your love for the Word of God fuels our desire to dive deeper into Scripture."
"Your vision for our church fills us with hope for a brighter future."
"Your passion for God's mission motivates us to be active participants in His work."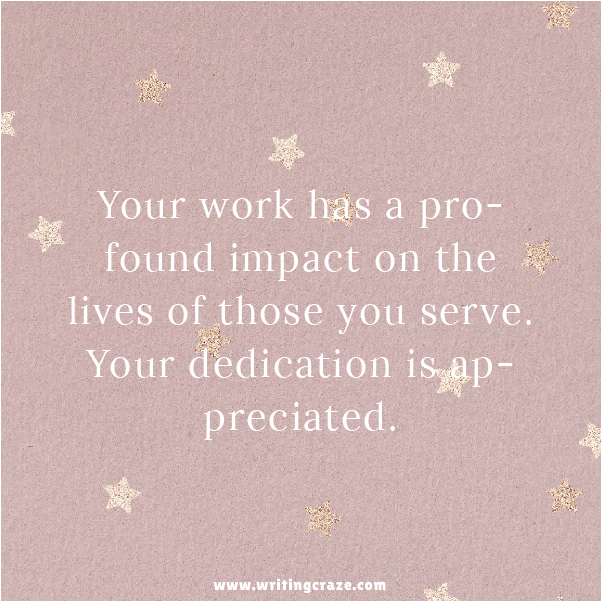 When & Where To Use Words of Encouragement for a Pastor
Words of encouragement for a pastor should be shared consistently and in various settings to provide continuous support and motivation. Here are some instances and places where you can offer these uplifting words:
Sunday Services: Express your appreciation and encouragement after a powerful sermon.
Pastor Appreciation Month: Make good use of this designated time to shower your pastor with love and kind words.
Pastoral Anniversaries: Celebrate the milestones in their ministry with heartfelt messages.
In Private: A personal note or conversation can mean the world to a pastor.
During Difficult Times: Reach out with words of encouragement when they're facing challenges.
Church Newsletters: Share your gratitude and encouragement through your church's publications.
Social Media: Post messages of support on your church's social media platforms.
Prayer Meetings: Include words of encouragement in your prayers for your pastor.
Congregational Meetings: Take opportunities during gatherings to express your support.
Hospital Visits: When visiting a sick congregant, extend your words of encouragement to the pastor.
Conclusion
In the tapestry of faith, pastors are the weavers, creating a beautiful pattern of love, guidance, and spirituality. They dedicate their lives to shepherding us through our spiritual journeys, and it's only fitting that we uplift them with words of encouragement and support.
As you use these 79+ words of encouragement for pastors, remember that your genuine appreciation and motivation can be a beacon of light in their sometimes challenging path. Through the highs and lows, your words can serve as a reminder that their labor is not in vain, and they are cherished by their congregation.