In the journey of life, we often encounter unforeseen challenges and obstacles that test the strength of our spirit. One such challenge can be recovering from an accident. It's a journey fraught with physical and emotional battles, and during these times, words of encouragement can work like magic, providing the much-needed motivation and solace. In this article, we will explore 95+ powerful words of encouragement tailored specifically for someone recovering from an accident.
Tips To Write Motivational Words of Encouragement for Someone Recovering from an Accident
When crafting words of encouragement for someone on the path to recovery, it's essential to be empathetic and thoughtful. Here are five tips to help you create the most impactful messages:
Personalize Your Message: Start by addressing the individual by their name. Personalization shows that you care and are genuinely invested in their recovery.
Stay Positive: Maintain a positive tone throughout your message. Remind them of their strength and resilience, focusing on the progress they've already made.
Offer Support: Let them know that you are there for them, whether it's through physical assistance, emotional support, or simply lending a listening ear.
Share Inspirational Quotes: Incorporate motivational quotes from famous personalities or literature that resonate with their situation. These quotes can be a source of inspiration.
Avoid Comparisons: Never compare their recovery to someone else's or suggest unrealistic expectations. Instead, emphasize that recovery is a unique and personal journey.
Best Words of Encouragement for Someone Recovering from an Accident
You are Resilient: Your strength and resilience are truly inspiring.
Each Day is a Step Forward: Every day is a step closer to your full recovery.
Believe in Yourself: Your determination is your greatest asset; believe in it.
You've Overcome So Much: Remember all the hurdles you've conquered before this one.
This Too Shall Pass: Even the toughest moments are temporary.
Your Courage Inspires: Your courage in the face of adversity is remarkable.
You're Not Alone: We are here to support you every step of the way.
Healing is a Journey: Embrace the journey of healing; it will transform you.
You Are Loved: You are surrounded by love and positivity.
Tomorrow is a New Day: A fresh start awaits you every morning.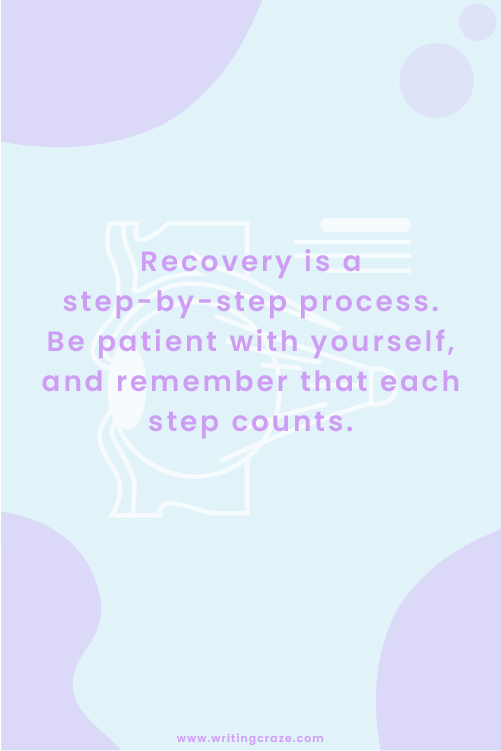 Positive Encouragement Words for Someone Recovering from an Accident
Optimism: Maintain a positive outlook; it can work wonders.
Hope: Keep hope alive; it's a powerful force.
Strength: Your inner strength will guide you through.
Patience: Healing takes time; be patient with yourself.
Determination: Your determination knows no bounds.
Smile: A smile can brighten even the darkest days.
Courage: You have the courage to face anything.
Faith: Have faith in your ability to overcome.
Joy: Seek moments of joy in your journey.
Gratitude: Find gratitude in the little victories.
Short Words of Encouragement for Someone Recovering from an Accident
Keep Going.
Stay Strong.
You've Got This.
One Step at a Time.
Healing Happens.
Embrace Progress.
You Matter.
Never Give Up.
Brighter Days Ahead.
You Inspire Us.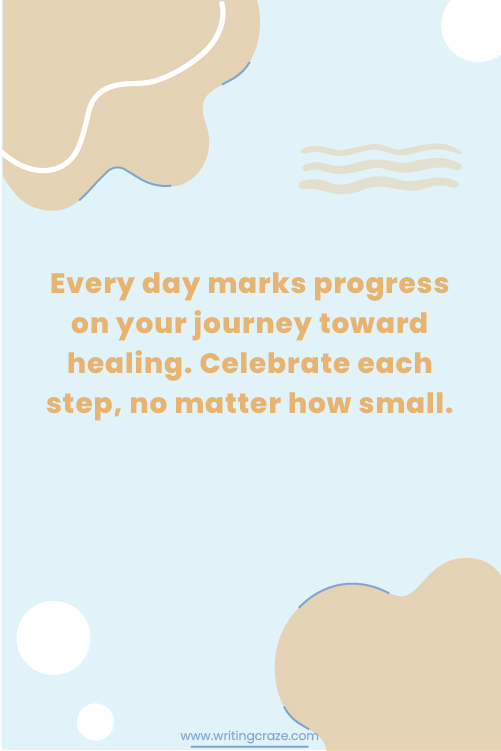 Hard Time Encouragement Words for Someone Recovering from an Accident
Tough Times Don't Last.
You're Stronger than You Know.
This Challenge Will Make You Stronger.
You Can Conquer Anything.
Your Resilience is Remarkable.
Trials Lead to Triumphs.
You Are a Fighter.
Adversity Builds Character.
Your Determination is Unbreakable.
You've Survived the Worst; Now Thrive.
Inspiring Words of Encouragement for Someone Recovering from an Accident
Your Story is an Inspiration.
Every Setback is a Setup for a Comeback.
You Will Rise Above.
Embrace the Strength Within You.
Your Spirit Shines Bright.
Healing is a Beautiful Journey.
You are Rewriting Your Future.
In Every Struggle Lies Opportunity.
Your Potential is Limitless.
You Are Destined for Greatness.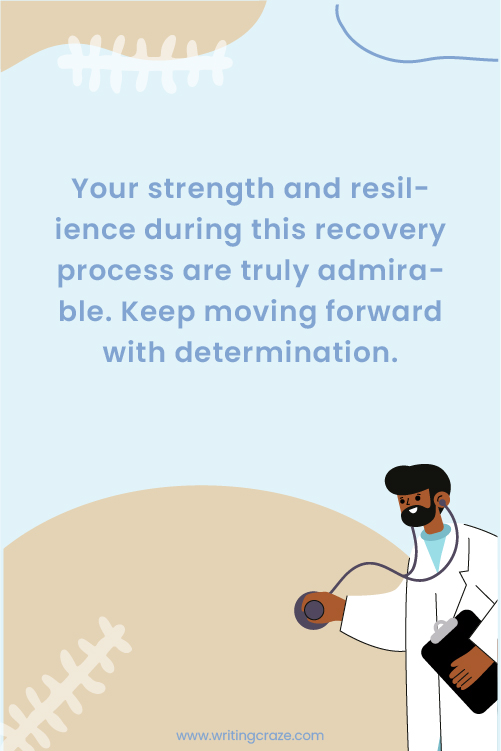 When & Where To Use Words of Encouragement for Someone Recovering from an Accident
Words of encouragement can be used in various ways and settings to support someone's recovery:
Hospital Visits: Offer words of encouragement during hospital visits to boost their spirits.
Text Messages: Send thoughtful messages regularly to remind them of your support.
Cards and Letters: Handwritten letters and cards can provide a tangible source of motivation.
Social Media: Share inspiring quotes and messages on social media to create a positive online environment.
Therapy Sessions: Encourage them to share their feelings and progress during therapy sessions.
Family Gatherings: Use family gatherings to express your love and support.
Rehabilitation Centers: Encourage not only the patient but also the staff and other families.
Daily Routine: Incorporate words of encouragement into their daily routine.
Post-Op: After surgeries, remind them of their strength and the road ahead.
Special Occasions: Celebrate milestones and special occasions with words of praise and encouragement.
Conclusion
In the intricate tapestry of life, recovery from an accident is a challenging thread, but it is also a thread that can be woven with courage, determination, and love. Words of encouragement, when chosen thoughtfully and shared sincerely, have the power to mend not only the body but also the spirit. They serve as a beacon of hope, lighting up the path to recovery and reminding us that, indeed, we can rise strong from any adversity.
So, let us continue to be the pillars of support, the bearers of positivity, and the custodians of hope for those on their journey to recovery. Together, we can make this path a little less daunting and a lot more inspiring.