Embarking on a mission trip is a journey of the heart, where individuals selflessly dedicate their time, energy, and compassion to make a positive impact on the lives of others. However, this noble endeavor can be filled with challenges, both physical and emotional. In these moments, a few words of encouragement for mission trips can make all the difference, serving as a beacon of hope and motivation.
This comprehensive guide will not only provide you with powerful words of encouragement for mission trips but also offer insights into crafting your own uplifting messages. Whether you're a participant, a supporter, or a coordinator, these words will help you navigate the rough waters and light the way for those in need.
Tips To Write Motivational Words of Encouragement for Mission Trips
Start with a Warm Greeting: Begin your message with a warm and friendly greeting to set a positive tone. For example, "Dear [Team Name/Individual's Name],"
Acknowledge the Purpose: Clearly acknowledge the purpose of the mission trip and the impact it will have. Highlight the significance of the work being done and the difference it will make in the lives of those you're serving.
Express Your Confidence: Show your confidence in the team or individual's abilities to make a meaningful contribution. Use phrases like "I believe in your strength and dedication" or "I have no doubt you will bring hope and positivity to those in need."
Share Words of Inspiration: Offer words of inspiration and motivation. Encourage them to stay focused, work together as a team, and overcome any challenges they may face. Use motivational quotes or personal anecdotes that relate to the mission's goals.
End with Support and Well-Wishes: Conclude your message by expressing your support and well-wishes for their journey. Let them know you are there for them, even from afar, and that you look forward to hearing about their experiences when they return. You could close with phrases like "You're in our thoughts and prayers" or "Safe travels and a successful mission."
Best Words of Encouragement for Mission Trips
"Your commitment to making the world a better place is truly remarkable."
"You are a beacon of hope in the lives of those you touch."
"Your selflessness is a shining example for us all."
"The impact of your actions will be felt for generations to come."
"Stay strong and keep shining your light."
"The world is a better place because of people like you."
"Your compassion knows no bounds."
"You have the power to change lives and inspire hearts."
"May your journey be filled with moments of joy and fulfillment."
"Remember, you are never alone on this path of service."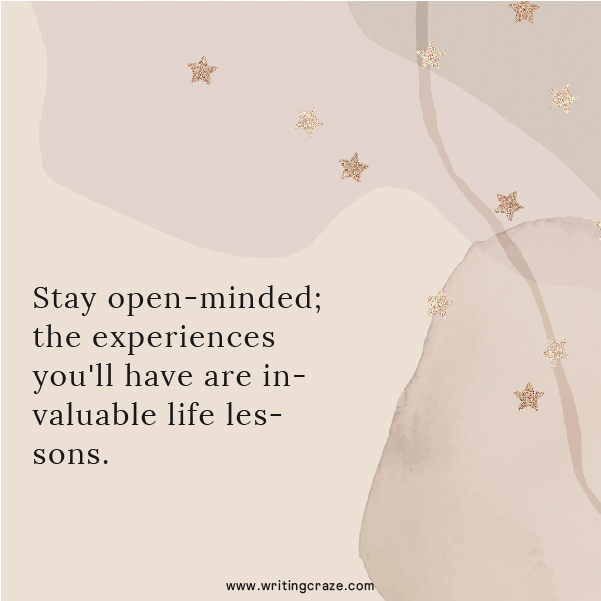 Positive Words of Encouragement for Mission Trips
"Embrace every challenge as an opportunity for growth."
"Your kindness radiates positivity wherever you go."
"Your dedication is a testament to the goodness in humanity."
"Each small act of kindness ripples into a wave of change."
"Stay positive, and your impact will be immeasurable."
"The world needs more people like you who spread love and joy."
"Your resilience is an inspiration to us all."
"Every obstacle you overcome brings us closer to a better world."
"Your positivity is a force that can conquer any adversity."
"In every struggle, you find the strength to persevere."
Short Encouraging Words for Mission Trips
"You've got this!"
"Make every moment count."
"Stay strong."
"Keep the faith."
"Embrace the journey."
"Change lives today."
"Stay determined."
"Spread love and hope."
"Inspire others."
"Believe in yourself."
Mission Trip Verses of Encouragement
Psalm 46:1: "God is our refuge and strength, a very present help in trouble."
Isaiah 6:8: "Here am I. Send me!"
Matthew 28:19-20: "Go therefore and make disciples of all nations…"
Proverbs 19:17: "Whoever is generous to the poor lends to the Lord."
Philippians 4:13: "I can do all things through Him who strengthens me."
2 Corinthians 9:7: "Each one must give as he has decided in his heart…"
Galatians 6:9: "And let us not grow weary of doing good…"
1 Peter 4:10: "As each has received a gift, use it to serve one another."
James 2:17: "So also faith by itself, if it does not have works, is dead."
John 13:34-35: "By this, all people will know that you are my disciples if you have love for one another."
Mission Trip Support Letter Examples
Letter 1: Encouragement from Family

"Dear [Name], We are so proud of your decision to embark on this mission trip…"

Letter 2: Encouragement from a Friend

"Hey [Name], I wanted to drop you a line to let you know how incredible…"

Letter 3: Encouragement from a Mentor

"Dear [Name], I've had the privilege of watching you grow and…"

Letter 4: Encouragement from a Church Community

"Dear [Name], On behalf of our congregation, I want to express…"

Letter 5: Encouragement from a Supporter

"Hello [Name], Your dedication to this mission is nothing short…"

Letter 6: Encouragement from a Fellow Volunteer

"Dear [Name], It's an honor to stand beside you on this journey…"

Letter 7: Encouragement from a Teacher

"To my exceptional student [Name], Your passion for helping others…"

Letter 8: Encouragement from a Team Leader

"Team [Name], I wanted to take a moment to commend each of you…"

Letter 9: Encouragement from a Local Business

"Hello [Name], We are thrilled to support your mission and…"

Letter 10: Encouragement from a Mission Trip Recipient

"Dear [Name], I am living proof of the impact your mission…"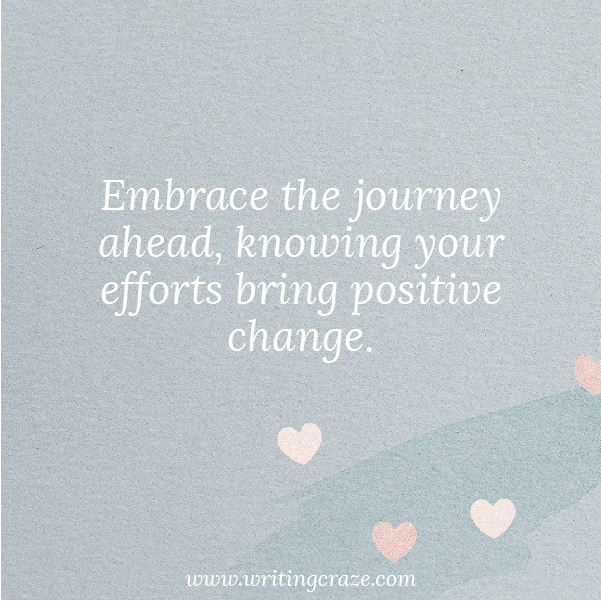 Hard Time Words of Encouragement for Mission Trips
"Even in the darkest moments, your light shines bright."
"Challenges are the stepping stones to success."
"You have the strength to overcome any obstacle."
"Hard times test our character and reveal our strength."
"In adversity, we discover our true resilience."
"Stay steadfast; this too shall pass."
"Difficulties are opportunities for growth and learning."
"Remember the purpose that brought you here; it's worth it."
"Your perseverance will inspire those you serve."
"Tough times don't last, but tough people do."
Inspiring Words of Encouragement for Mission Trips
"Your journey is an inspiration to us all."
"You have the power to create lasting change."
"Embrace the challenges; they make you stronger."
"Your heart is your most valuable tool on this mission."
"Your kindness is a beacon of hope in a troubled world."
"Your passion is contagious; it fuels our mission."
"Every act of service brings us closer to our goal."
"Your unwavering dedication is changing lives."
"You are writing a beautiful story of compassion."
"Your mission is a testament to the goodness in humanity."
When & Where To Use Words of Encouragement for Mission Trips
Words of encouragement are like a lifeline during a mission trip, and knowing when and where to use them can amplify their impact:
Before Departure: Send encouraging letters, emails, or messages to mission trip participants before they leave. Knowing they have a support system waiting for them can alleviate pre-trip anxiety.
During Difficult Moments: In the midst of challenging situations, offer words of encouragement to boost morale. A simple "You've got this" can provide much-needed motivation.
At Reflection Times: Use words of encouragement during group reflections or debriefings. Sharing positive experiences and expressing gratitude can foster a sense of camaraderie.
In Support Letters: Mission trip support letters are an ideal platform to convey heartfelt encouragement. Supporters can express their pride and encouragement for the participants.
In Daily Interactions: Don't underestimate the power of everyday conversations. Encourage and uplift those around you with kind words and gestures.
In Post-Trip Reunions: After the mission trip, continue to offer words of encouragement. Celebrate accomplishments and express gratitude for their dedication.
Conclusion
Mission trips are transformative experiences that challenge individuals to step out of their comfort zones and make a positive impact on the world. In these moments of vulnerability and strength, words of encouragement play a vital role in sustaining motivation and hope.
As you embark on your mission journey, remember that the power of your words can be as impactful as your actions. Whether you're the one going on the trip or supporting from afar, your encouragement can light the path and inspire change.