Losing a loved one is an experience that can shake the very foundations of our lives. It's a time when words often fail to capture the depth of sorrow and grief we feel. However, in these moments of darkness, words of encouragement can serve as a guiding light, offering solace and strength to those who are mourning. This article is a heartfelt exploration of 93+ words of encouragement for bereavement. We will delve into various categories, from biblical verses to short and inspiring phrases, to help you find the right words when someone you care about is navigating the challenging path of grief.
Tips To Write Motivational Words of Encouragement for Bereavement
Empathize First: Before crafting words of encouragement, take a moment to empathize with the grieving person. Understand their pain and sorrow, and let that empathy guide your words.
Keep it Simple: In times of grief, simplicity is key. Choose words that are clear, concise, and easy to understand. Avoid clichés or overly complex phrases.
Offer Support: Words of encouragement are most effective when they come with an offer of support. Let the person know you're there for them, whether it's to listen, lend a hand, or provide a shoulder to lean on.
Respect Their Faith: If the bereaved person is religious, consider incorporating spiritual or biblical phrases into your words of encouragement. Be respectful of their beliefs and use verses that align with their faith.
Be Sensitive: Grief is a deeply personal experience, and people react differently. Be sensitive to the individual's emotional state and be prepared to adjust your words accordingly. Sometimes, silence and a compassionate presence can be the most comforting.
Best Words of Encouragement for Bereavement
"Your loved one's memory will forever be a beacon of light in your life."
"In the darkness of grief, may you find strength in the love that surrounds you."
"The pain of loss is a testament to the depth of your love."
"You are not alone in this journey; we stand with you."
"May the beautiful memories you shared bring you comfort."
"Your loved one's legacy lives on in the hearts they touched."
"Grief is the price we pay for love; your love was priceless."
"In time, wounds heal, but love endures."
"Lean on your friends and family; we are your support system."
"Your strength in these difficult times is an inspiration to us all."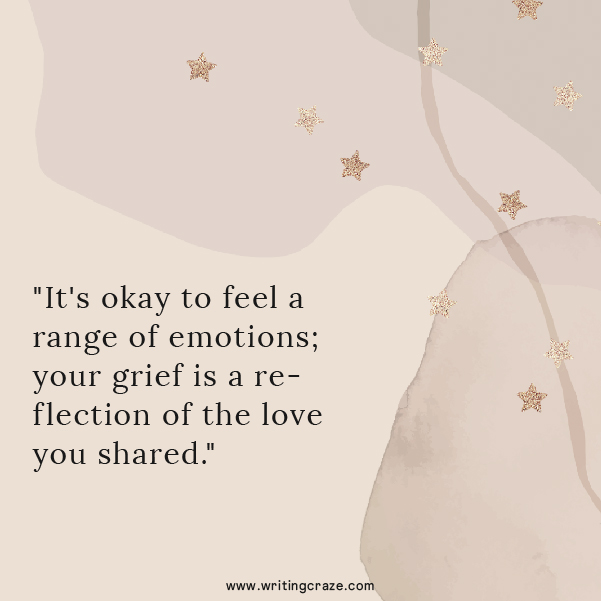 Positive Words of Encouragement for Bereavement
"Embrace the healing power of time; it will ease your pain."
"You have the resilience to overcome this sorrow."
"Each day is a step toward healing and finding joy again."
"The world may seem dim now, but your light will shine once more."
"Your loved one's spirit lives on in the love you continue to give."
"Through the tears, you'll discover the strength within."
"Remember, you are a survivor, not just a mourner."
"Grief is a journey, and you are on the path to recovery."
"Your future holds moments of happiness, even amidst sorrow."
"With time, you'll find a new normal that honors your loved one."
Short Words of Encouragement for Bereavement
"Stay strong."
"You're in our thoughts."
"Take it one day at a time."
"We're here for you."
"Sending love and comfort."
"You're not alone."
"Lean on us."
"Find peace in memories."
"This too shall pass."
"Hold onto hope."
Words of Comfort Bible Bereavement
"Blessed are those who mourn, for they will be comforted." – Matthew 5:4
"The Lord is close to the brokenhearted and saves those who are crushed in spirit." – Psalm 34:18
"He heals the brokenhearted and binds up their wounds." – Psalm 147:3
"I am the resurrection and the life. The one who believes in me will live, even though they die." – John 11:25
"The Lord is my rock, my fortress, and my deliverer; my God is my rock, in whom I take refuge." – Psalm 18:2
"Cast your cares on the Lord, and he will sustain you." – Psalm 55:22
"Even though I walk through the darkest valley, I will fear no evil, for you are with me." – Psalm 23:4
"Peace I leave with you; my peace I give you." – John 14:27
"For I am convinced that neither death nor life… nor anything else in all creation, will be able to separate us from the love of God." – Romans 8:38-39
"The eternal God is your refuge, and underneath are the everlasting arms." – Deuteronomy 33:27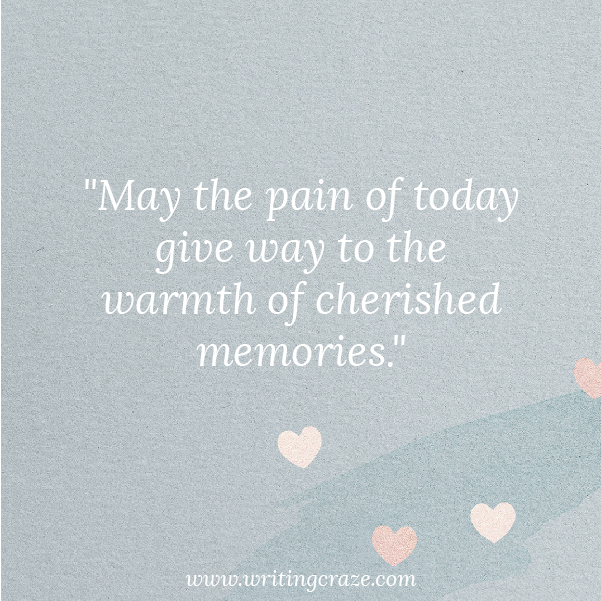 Spiritual Words of Encouragement During Bereavement
"May the grace of God carry you through this storm."
"Lean on your faith; it will be your anchor in these troubled waters."
"In prayer, you'll find solace and guidance."
"Your loved one is in a better place, embraced by divine love."
"The bonds of love are unbreakable, even by death."
"God's love surrounds you; let it fill your heart."
"The spirit is eternal, and your loved one's spirit lives on."
"Seek comfort in the rituals and traditions of your faith."
"Trust in God's plan, even when it's hard to understand."
"Faith is the light that guides us through the darkest times."
Hard Time Words of Encouragement for Bereavement
"Grief is a journey, and it's okay to take it one step at a time."
"Your pain is real and valid; don't rush the healing process."
"It's okay to seek professional help if you're struggling to cope."
"Give yourself permission to grieve; it's a necessary part of healing."
"Talk about your feelings; sharing your pain can be therapeutic."
"Honor your loved one's memory in your own way."
"Each person's grief is unique; don't compare your journey to others'."
"Find comfort in the support of friends and family."
"Seek out support groups; connecting with others who understand can be comforting."
"Remember, healing takes time; be patient with yourself."
Inspiring Words of Encouragement for Bereavement
"Your resilience is a testament to the strength of the human spirit."
"In facing loss, you discover the depths of your own courage."
"Every day you rise,every day you rise, you demonstrate an unwavering commitment to healing."
"The love you shared with your loved one has left an indelible mark on the world."
"In your darkest moments, remember the beauty of the life you celebrated together."
"The journey through grief is a transformative one; you are becoming a stronger, more compassionate person."
"Your loved one's legacy lives on not only in your heart but also in the positive impact they had on others."
"Through the tears and pain, you are sculpting a future filled with hope and resilience."
"In the midst of sorrow, you are a shining example of the human spirit's ability to endure."
"Your strength is an inspiration to everyone who knows you; you are a beacon of light in the darkness."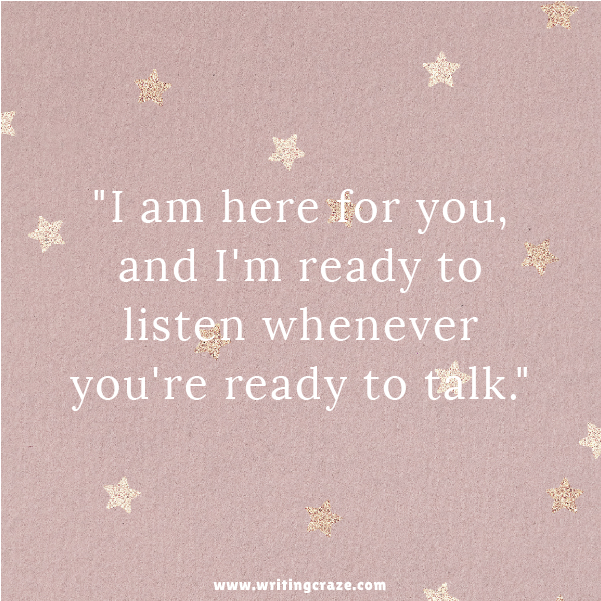 When & Where To Use Words of Encouragement for Bereavement
Words of encouragement for bereavement can be offered in various ways and settings:
At the Funeral Service: Share words of comfort and support with the bereaved family during the funeral or memorial service.
In Sympathy Cards: Handwritten notes in sympathy cards offer a personal touch and can be treasured by those grieving.
During Personal Visits: If you visit someone who is grieving, express your condolences and offer words of encouragement in person.
Through Phone Calls: A heartfelt phone call can provide immediate comfort and a sense of connection.
Via Text or Email: Send a thoughtful message to let someone know you're thinking of them.
On Social Media: Share uplifting quotes or messages on your social media profiles to reach a wider circle of friends and acquaintances.
In Support Groups: If you're part of a support group for grieving individuals, share words of encouragement and hope.
Through Acts of Kindness: Sometimes, actions speak louder than words. Offering help with daily tasks or providing a meal can be a silent but powerful form of encouragement.
In Personal Conversations: When talking to someone who is grieving, use words of encouragement to provide emotional support.
In Letters: Sending a heartfelt letter can be a therapeutic way to offer words of encouragement for someone who may need time to process their grief.
Conclusion
In the face of bereavement, finding the right words of encouragement can be a profound act of kindness. It's essential to remember that grief is a unique journey for each individual, and there is no one-size-fits-all approach to providing comfort. The words you choose should always come from a place of empathy and genuine care.
As we explored in this article, there are various ways to offer words of encouragement, from short and simple phrases to spiritual and biblical verses. These words can serve as a source of strength, reminding those who are grieving that they are not alone in their journey.