Losing a loved one is undoubtedly one of life's most challenging experiences. In these moments of profound grief, finding the right words to say can be incredibly difficult. However, offering heartfelt condolences and support is essential in helping the bereaved navigate their pain. This article aims to provide guidance on expressing sympathy and empathy through a variety of kind and comforting words. We'll explore nice things to say when someone dies, from traditional condolences to creative and inspiring messages.
Tips To Write Nice Things to Say When Someone Dies
Express Your Condolences: Start by expressing your heartfelt condolences to the grieving family and friends. A simple "I'm so sorry for your loss" or "My deepest condolences" is a genuine way to convey your sympathy.
Share Fond Memories: Recall positive memories or experiences you had with the person who has passed away. Sharing anecdotes or stories that highlight their virtues, kindness, or sense of humor can be a comforting way to remember them.
Offer Support: Let the grieving individuals know that you are there for them during this difficult time. You can say something like, "If there's anything I can do to help or if you need someone to talk to, please don't hesitate to reach out."
Acknowledge Their Pain: Recognize the depth of their grief and validate their feelings. Phrases such as "I can't imagine how difficult this must be for you" or "I know this is an incredibly tough time" show empathy and understanding.
Use Sincere Words: Be sincere and avoid clichés or generic phrases. While well-intentioned, saying something unique and personal can provide more comfort. For example, "Your loved one's kindness touched so many lives, and their memory will continue to do so" is more heartfelt than a generic statement.
Best Nice Things to Say When Someone Dies
"I am so sorry for your loss. [Name] was a remarkable person and will be dearly missed."
"Please know that I am here for you during this difficult time, ready to offer any support you may need."
"May your cherished memories of [Name] bring you comfort and peace."
"I can't imagine what you're going through, but I'm here to listen if you ever want to talk."
"Wishing you strength and solace as you navigate this journey of grief."
"In loving memory of [Name], whose spirit will forever shine in our hearts."
"I remember [Name] as a kind and warm-hearted soul who touched the lives of many."
"Although words can't heal your pain, please know that I care deeply about you."
"May you find moments of tranquility and reflection amidst the sorrow."
"I'm sending you a virtual hug and keeping you in my thoughts."
Positive Nice Things to Say When Someone Dies
"I admire the strength and resilience you've shown during this challenging time."
"Let's celebrate [Name]'s life and the joy they brought to all of us."
"Even in the darkest moments, love and fond memories can light the way."
"Your loved one's legacy lives on through the love and kindness they shared."
"Remember, it's okay to smile amidst the tears when you reminisce about the happy times."
"I see [Name]'s spirit in the beauty of nature and the warmth of a loving community."
"Your loved one's impact on the world was profound and enduring."
"As time passes, may you find moments of grace and hope."
"The strength of your family and friends will carry you through this sorrowful journey."
"The world is a better place because of the love and light [Name] brought into it."
Comforting Things to Say When Someone Dies
"Lean on your friends and family; we are here to support you."
"It's okay to grieve in your own way, and there's no timeline for healing."
"I'm here with open arms whenever you need a shoulder to cry on."
"May you find moments of peace and serenity amidst the storm of emotions."
"We can never truly lose those we love because their memories stay with us forever."
"You're not alone in this; we're all walking this journey of grief alongside you."
"Sometimes, a shared silence is the most profound way to show support."
"Please don't hesitate to reach out if you need anything at all."
"The pain will ebb with time, leaving behind the enduring love and memories."
"In [Name]'s absence, their love continues to surround us."
What to Say When Someone Dies
"I'm so sorry for your loss. Please know I'm thinking of you."
"Grief is a unique journey; take all the time you need."
"I'm here to help with anything, from funeral arrangements to everyday tasks."
"You are not alone in your pain; we are here to share it with you."
"Let's honor [Name]'s memory by coming together as a loving community."
"In times of grief, it's okay to prioritize self-care and healing."
"Remember that grief doesn't follow a schedule, so be patient with yourself."
"I'm here to listen, whether you want to talk about your loved one or anything else."
"The world feels emptier without [Name], but their impact lives on."
"May your heart find peace and solace as you navigate this difficult journey."
Inspiring Nice Things to Say When Someone Dies Messages
"Through the tears, may you find moments of beauty and resilience."
"Every sunrise is a reminder that each day brings the opportunity for healing."
"Your loved one's legacy will continue to inspire acts of kindness and love."
"In the darkness of grief, you are a beacon of strength and courage."
"Embrace the memories, for they hold the key to healing and growth."
"The pain you feel now is a testament to the love you shared."
"You have the power to turn grief into a force for good in the world."
"Even in the depths of sorrow, you are surrounded by love and support."
"Your loved one's spirit lives on in the lives they touched."
"May you find peace in knowing that your loved one's suffering has ended."
Creative Nice Things to Say When Someone Dies Notes
"In the story of your loved one's life, may the chapters of love and laughter shine the brightest."
"As stars shine in the night sky, so do the memories of [Name] in our hearts."
"With each passing day, may your pain lessen, and your heart find more room for cherished memories."
"Though the world may seem dimmer without [Name], their light will forever guide us."
"In the garden of your heart, may the flowers of love and remembrance bloom eternally."
"Just as a rainbow follows a storm, may hope and healing follow your grief."
"Your loved one's journey has touched us all, leaving a legacy of love and compassion."
"Through the tears, may you discover the strength to carry your loved one's memory forward."
"The tapestry of [Name]'s life is woven with threads of love, laughter, and enduring joy."
"In the silence of your heart, you will always hear the echoes of [Name]'s love."
Best Long Paragraphs About Nice Things to Say When Someone Dies
A Tribute to a Beautiful Soul:
It is with a heavy heart and profound sadness that we find ourselves here, bidding farewell to someone who illuminated our lives with their presence. [Name] was more than a name; they were a vibrant soul who touched us deeply. Their kindness knew no bounds, and their laughter was infectious. As we gather here today to mourn their loss, let us also celebrate the incredible person they were. In our memories, [Name] lives on, for the impact they had on each of us remains imprinted in our hearts. Their legacy is not just a memory but a force that will continue to inspire us. In our shared grief, let us find solace and strength, knowing that we are not alone in our love for [Name]. As we navigate the tumultuous sea of emotions that accompanies loss, let us remember that it's okay to grieve, to cry, to laugh when we recall their joyous moments. [Name]'s spirit lives on through each of us, and in our love for them, we find a bond that transcends time and space.
The Eternal Echo of Love:
When someone we love departs from this world, it's as if a piece of our own heart goes with them. The pain of loss can be overwhelming, and no words can ever fully alleviate it. Yet, in the midst of this darkness, we find a glimmer of hope—a hope born from the enduring love and beautiful memories we shared with [Name]. While we mourn their physical absence, we also celebrate their life, a life filled with moments of love, laughter, and shared experiences. These memories become our treasures, and as we hold onto them, we realize that [Name] will forever remain a part of our lives. They may have left this earthly realm, but their love and the impact they had on us will continue to reverberate in our hearts.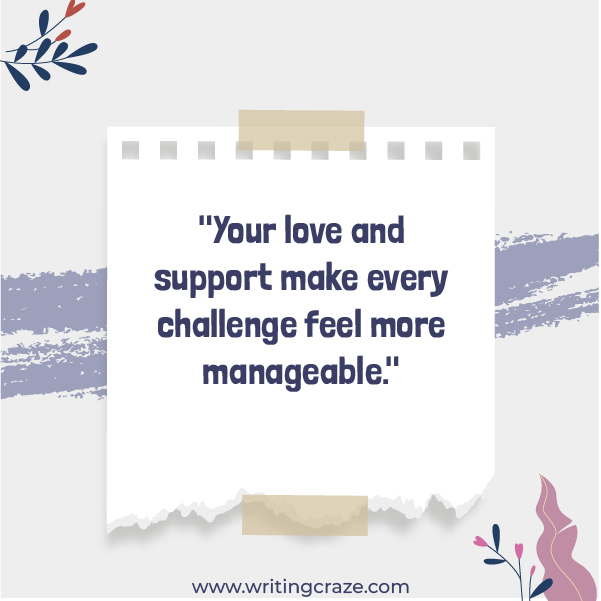 Benefits of Nice Things to Say When Someone Dies
Expressing nice things when someone passes away serves a dual purpose. Firstly, it provides comfort and support to the grieving individual or family, helping them navigate the challenging journey of loss. Secondly, it honors the memory of the departed, ensuring that they are remembered not only for their final moments but for the beautiful life they lived.
In offering kind and compassionate words, we create a support network that helps bridge the gap between grief and healing. These words, whether simple or elaborate, convey the message that we are there for the bereaved, ready to offer a listening ear, a helping hand, or just a comforting presence. They remind those in mourning that they are not alone in their sorrow and that their loved one's memory is cherished by many.
Additionally, speaking positively about the departed and sharing inspiring messages can bring solace and hope during a time when despair often looms large. It encourages those left behind to find strength, resilience, and even a renewed sense of purpose in carrying forward the legacy of their loved one.
Knowing what to say when someone dies is a deeply personal and compassionate endeavor. While there are no one-size-fits-all words, the sentiments expressed in this article aim to provide a foundation upon which you can build your own heartfelt condolences. By offering kind and comforting words, you not only provide solace to those in grief but also help keep the memory of their loved one alive. Let us remember that in the face of loss, the power of love and empathy can bring light to the darkest of days.
Conclusion
As we conclude our exploration of 91+ nice things to say when someone dies, let us carry forward the understanding that our words have the potential to offer solace, inspire hope, and honor the memories of those we have lost. In moments of grief, the simplest words can have the most profound impact.
So, let us continue to be there for one another, offering support, love, and compassion during life's most challenging moments. May the memories of our loved ones serve as a reminder that, in the end, it is the love we give and receive that truly matters.
In the spirit of kindness and empathy, let us strive to be a source of comfort for those in need, and may our words continue to be a source of healing and connection in times of loss.