Grandmothers hold a special place in our hearts. They are the bearers of wisdom, the keepers of cherished family stories, and the source of unconditional love. Expressing our gratitude and affection for them is a beautiful way to strengthen the bond we share. In this article, we will explore 75+ nice things to say to your grandma that will brighten her day and make her feel truly cherished. From heartwarming messages to creative notes, we've got you covered with tips and ideas that will leave a lasting impression on your grandma.
Tips To Write Nice Things to Say to Grandma
Express Your Love: Start by expressing your love and affection for your grandma. Let her know how much she means to you and how special she is in your life. Use heartfelt words to convey your emotions.
Share Fond Memories: Share some of your favorite memories or moments you've shared with your grandma. Recall specific times that made you feel happy or grateful to have her as your grandma.
Compliment Her: Compliment your grandma on her qualities and virtues. Highlight her kindness, wisdom, strength, or any other qualities that you admire. Genuine compliments can brighten her day.
Thank Her: Express your gratitude for all the love, care, and guidance she has provided over the years. Let her know that you appreciate her support and the role she has played in your life.
Look to the Future: Share your hopes and wishes for the future, both for yourself and for her. It can be comforting for your grandma to know that you envision a bright and happy future for both of you.
Best Nice Things to Say to Grandma
You are the heart of our family, Grandma, and your love nourishes us all.
Thank you for the lessons you've taught me, which go beyond books.
Grandma, your kindness is a beacon of light in our lives.
The warmth of your hugs is a remedy for any bad day.
I cherish the moments when I get to hear your stories, Grandma.
You've filled my life with love and laughter, and I'm grateful for every moment.
Grandma, your homemade cookies are the best in the world.
Your smile brightens my day, just like the sun in the morning.
You've shown me the beauty of resilience, Grandma.
I am who I am today because of your unwavering support and love.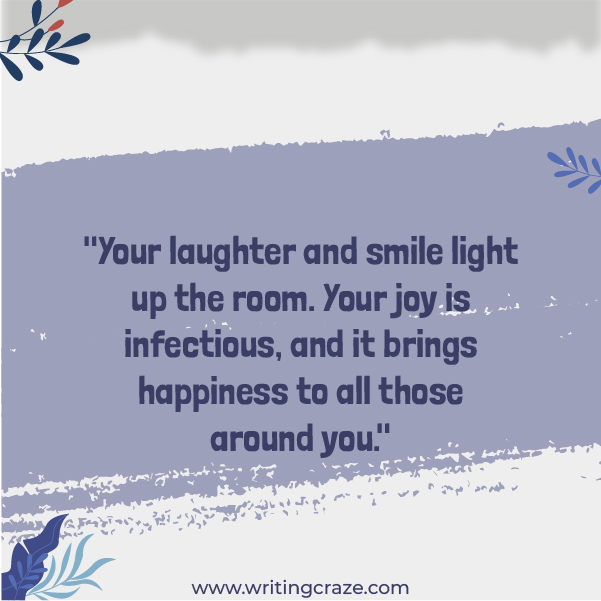 Positive Nice Things to Say to Grandma
Your positive outlook on life inspires me every day.
I admire your strength and your ability to overcome any obstacle.
Grandma, you radiate positivity, and it's contagious.
Your wisdom has taught me the importance of optimism.
Thank you for always believing in me, Grandma.
You have a heart full of kindness, and it's a gift to everyone around you.
I feel blessed to have you as my grandma, a constant source of positivity.
Your laughter is the sweetest melody in the world.
You make every day brighter just by being in it.
Grandma, your love is a powerful force for good in my life.
Nice Things to Say to Your Grandma in a Card
On your special day, Grandma, I want you to know how much you mean to me.
With each passing year, your love shines even brighter, Grandma.
Sending you a little sunshine on this special day, just like you do for me.
Wishing you a birthday as sweet and wonderful as you, Grandma.
You make every day feel like a celebration, Grandma.
Your presence in our family is the greatest gift of all.
May your birthday be filled with joy, just like the joy you bring to my life.
Thank you for all the love and warmth you've shared throughout the years.
You're not just my grandma; you're my forever friend.
Happy Birthday, Grandma! Here's to many more wonderful years together.
Nice Things to Say to Grandma on Her Birthday
Grandma, today is all about celebrating you and the incredible person you are.
May your birthday be as sweet as your homemade apple pie.
You've added so much love and joy to our lives; now it's time to celebrate you.
Here's to another year of cherished memories and shared laughter.
Your birthday is a reminder of the happiness you've brought into our lives.
Wishing you health, happiness, and all the love in the world, Grandma.
On your special day, may you feel the love and appreciation you deserve.
You are the queen of our hearts, Grandma, and today we honor you.
Grandma, you're not just aging; you're becoming more legendary.
May your birthday be filled with love, laughter, and the warmth of family.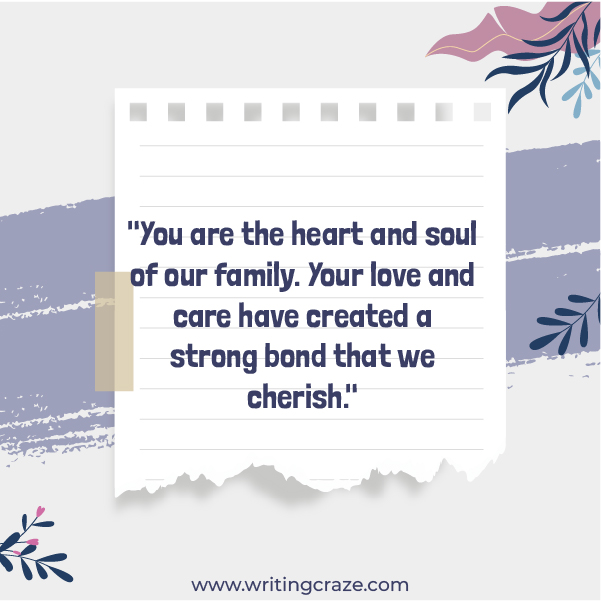 Inspiring Nice Things to Say to Grandma Messages
Your life journey inspires me to dream big and never give up.
Thank you for teaching me the value of kindness and compassion.
Your unwavering faith in me has been a guiding light.
You've shown me that age is just a number; it's the spirit that matters.
Grandma, your resilience in the face of adversity is truly inspiring.
Your stories of triumph over challenges give me strength.
You are proof that a loving heart can change the world.
I am constantly amazed by your wisdom and grace, Grandma.
Your life is a testament to the power of love and family.
You are my role model, Grandma, in every way that matters.
Creative Nice Things to Say to Grandma Notes
Grandma, your love is the secret ingredient to all our family recipes.
In the garden of life, you're the most beautiful and blooming flower.
A day spent with you is a day filled with warmth and happiness.
Your stories are the threads that weave our family's history.
You've painted the canvas of our lives with vibrant colors of love.
Even in a digital age, your handwritten notes are my most treasured possession.
Your hugs are a cozy blanket for my soul.
Grandma, you make life's journey feel like a delightful adventure.
In the story of my life, you are the most beloved character.
Your love is the greatest gift I've ever received.
Best Long Paragraphs About Nice Things to Say to Grandma
Grandma, as I reflect on the moments we've shared, I'm overwhelmed with gratitude for your presence in my life. Your unconditional love and unwavering support have shaped me into the person I am today. The countless hours we've spent baking in your kitchen, the stories you've shared by the fireside, and the wisdom you've imparted over the years have left an indelible mark on my heart. You are not just my grandmother; you are my confidant, my role model, and my source of strength. Your resilience in the face of life's challenges inspires me to face my own with courage. You have a heart filled with boundless love, and I want you to know how deeply I cherish and appreciate you. Thank you for being the incredible woman you are, and for gracing my life with your warmth and wisdom.
Dear Grandma, as I sit down to write this, my heart swells with affection for you. You are a treasure trove of memories, a repository of love, and a pillar of strength in our family.Dear Grandma, as I sit down to write this, my heart swells with affection for you. You are a treasure trove of memories, a repository of love, and a pillar of strength in our family. From the very first time you cradled me in your arms, your love has been a constant in my life, unwavering and pure. Your stories, filled with the adventures of your youth, have transported me to a world of wonder and imagination. I remember the countless afternoons when you patiently taught me how to knit, your hands guiding mine with such care and tenderness. You've not only passed down your skills but also your values – kindness, patience, and the importance of family.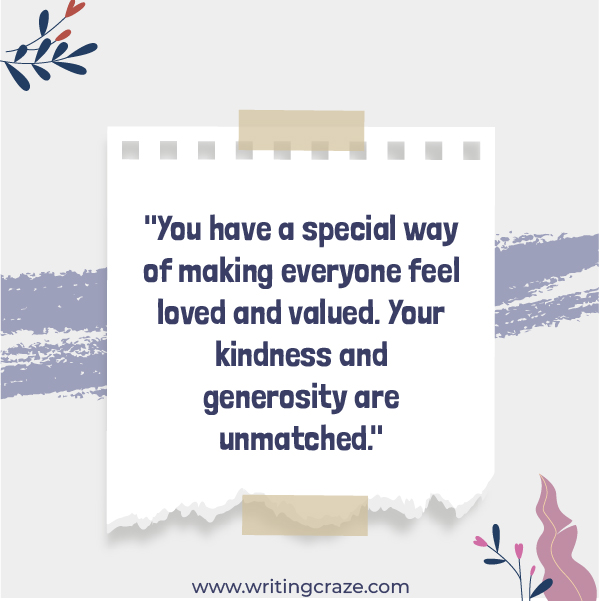 Benefits of Nice Things to Say to Grandma
Strengthening Family Bonds: Nice words foster a sense of togetherness and strengthen the bonds between family members.
Boosting Grandma's Well-being: Compliments and affectionate words can boost your grandma's self-esteem and overall well-being.
Preserving Family Traditions: Sharing stories and expressing gratitude help preserve family traditions and values.
Creating Lasting Memories: Nice things said to your grandma create cherished memories that will be treasured for generations.
Promoting Positive Communication: Positive interactions with your grandma lead to open and healthy communication within the family.
Teaching Gratitude: By appreciating your grandma, you teach younger generations the importance of gratitude and respect for elders.
The words we choose to speak to our grandmas have the power to uplift their spirits, deepen our connections, and create lasting memories. Whether it's a heartfelt message, a creative note, or a simple compliment, the act of expressing our love and appreciation is a gift that keeps on giving.
Conclusion
In a world that moves at a breakneck pace, taking the time to express our love and appreciation to our grandmas is a precious gift. Through this article, we've explored 75+ ways to convey your affection, gratitude, and admiration for the remarkable women who have played such a significant role in our lives.
From heartfelt compliments to creative notes, each gesture has the power to make your grandma's day a little brighter and her heart a little warmer. Let's not underestimate the impact of these small acts of kindness. Our grandmas have given us a lifetime of love and wisdom; it's only fitting that we repay them with our own words of love and appreciation.
So, the next time you see your grandma, take a moment to let her know just how much she means to you. Share a nice thing to say that comes straight from your heart, and watch as her eyes light up with joy and warmth. In celebrating our grandmas, we celebrate the enduring bonds of family, the beauty of tradition, and the power of love.